Vivez l'instant is dedicated to high quality, limited edition Art Prints. We offer our services since 2013 when we started our first collection of Prints based on our travel sketchbooks and now we are glad to announce our renewed website with brand new, edgy and inspiring artworks based in the popular urban culture for people with the desire to find a gift or decorate their homes and offices with wonderful art prints.
We are a multi-channel publisher. In addition to our own retail outlet we also work with a network of worldwide retailers in Spain, Germany,  France, London and Brazil offering the best collections of our work made with high-quality print reproduction. Over the years we've kept it fresh and expanding which has allowed us now to include a new collection of original accessories including a roll-up board game made in Barcelona.
We work to help you enjoy your daily life with the art you love. This means giving you easy access to affordable art pieces. Here you can purchase original art prints, pouches and bags made with passion.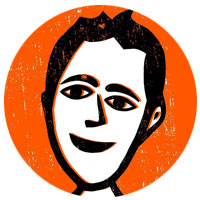 Flavio Morais is a brazilian illustrator living in Barcelona. He works for newspapers, magazines and publicity. Some of his work include TV animations, instalations and mural paintings done for clients such as The New Yorker, Coca-Cola, Volkswagen, Saatchi & Saatchi, Canal +, Tok & Stok. Apart from the commission works he also made several individual exhibitions in Paris, Spain and Brazil.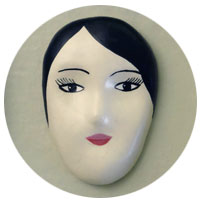 Carole Hénaff is a french illustrator and graphic designer based in Barcelona. Her works include children books, editorial illustrations, books cover, posters, etc… and have been published in Spain, USA, Brasil, Australia and France. She likes working with different materials, acrylics, pencils, photo. Most of her inspiration come from her travels. Carole's work is a mix of those different influences, trying to reach this meeting point between the shape and the concept.
Our prints are also available in these shops